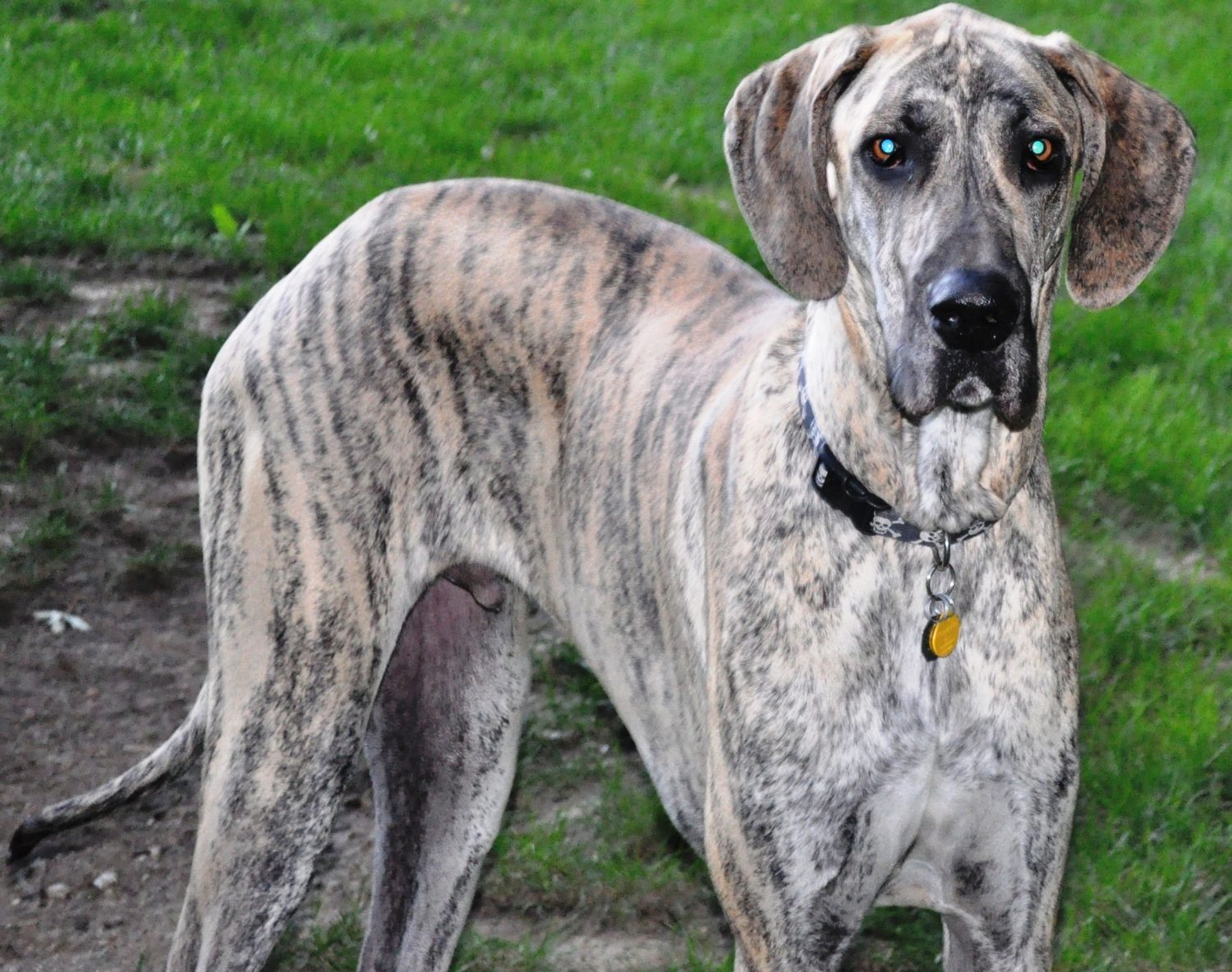 QUESTIONS ABOUT FFGDR
What is FFGDRI?
FFGDR stands for the Forever Friends Great Dane Rescue, Inc.
Why was FFGDR formed?
FFGDR was founded in March of 2010
Is FFGDRI a Non-Profit Organization?
Yes, FFGDRI is a registered 501c3 organization.
Where is FFGDR based out of?
FFGDRI covers Illinois, Indiana, Missouri, and Wisconsin.  We do not operate a shelter.  We privately foster dogs through foster homes.  Our incorporation and mailing address is in Indianapolis, IN.
Where do donations go to? 
The majority of our monetary donations cover medical care and treatment for our foster Great Danes. Other expenses such as supplies, insurance and events fees are also paid for by the donations. All donations are tax deductible and can come in the form of money, much needed supplies, purchases from our merchandise events or FFGDRI's Wish List.
Why is a breed specific rescue needed?
We want to ensure that Great Danes go to a home environment that is less stressful and where they will be properly cared for. Great Danes are a very unique breed that require special attention and patience and do not cope well in a shelter environment.
What is the difference between FFGDRI and a humane society?
The main difference is that with FFGDRI, all dogs go to foster homes versus at a humane society, dogs are kenneled and do not live with humans. We also conduct aggression and behavioral evaluations in the foster home environment.  This enables us to evaluate for triggers which are causing the aggressive behavior.  Our rescue is a non-kill; meaning that we only euthanize for serious health or aggression issues. Humane societies will euthanize due to lack of room or length of time. FFGDRI conducts home visit evaluations and references checks on every adoption applicant. We also match each forever home with the best possible Great Dane to ensure a good fit for the family and Dane.
What is a "foster based" rescue?
A "foster based" rescue is one in which all the Great Danes in our care are placed in homes (foster) where they live with the family until the Great Dane is ready for adoption and finds it's forever home.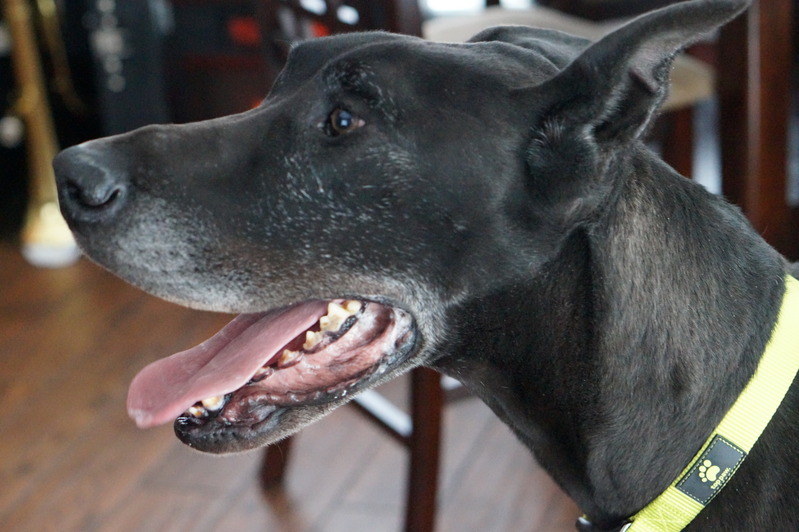 SURRENDER QUESTIONS
How do I surrender my Great Dane?
Owner or shelter surrenders are only accepted if a Surrender form is completed and picture of the Dane is submitted. Applications are available on our website and pictures should be emailed to ForeverFriendsGDRI.com
What happens to my Great Dane after he/she is surrendered?
A surrender form is completed and signed by you and the FFGDRI volunteer you meet with. Your Dane will then be transported to his/her foster home.  Your Dane then will have a wellness visit with the vet and will be spayed/neutered if need be.  FFGDRI treats your Great Dane as if it was their own and provides a loving Foster Home until he/she is adopted.
Where do the dogs stay while in FFGDR's care?
FFGDR is a foster based rescue.  All of the dogs that come in to our care are placed in loving homes while awaiting adoption.  They are given all medical treatment/visits that needs to be done as well as being taken in and loved as though they are part of that family. Our foster homes are able to observe the Foster Danes in a home environment with children, other dogs, other pets, and daily stresses and triggers. This enables us to disclose all behaviors to the adoptive family. Our foster homes work with the Danes on any obedience or negative behaviors to start the training process for you.  Our foster homes are never short on love, attention or patience to spread to the foster dogs while in their care.
If I surrender my dog, and no one wants to adopt it, what happens to them?
Our foster dogs are kept in loving foster homes as long as it takes to place them in loving forever homes.  If for some reason they never get adopted, they remain in a loving foster home until they pass away (naturally).  We do not euthanize dogs that come in to our care if they do not get placed.
Are you a "No Kill" rescue?
Yes, we are a "No Kill" rescue.  The only situation that we would euthanize a dog is if the quality of life was poor for one of our dogs with no medical fix, or if a dog has extreme aggression (generalized) that is not able to be rehabilitated and would be a risk to the public.
Can I donate money along with my dog to help while in FFGDRI's care?
Absolutely! A donation is always nice to receive along with any surrender, if you are willing.  Without donations, we would not be able to do what we do. We would very much appreciate any help you are able to provide.
Can I donate items along with my dog at the time of surrender?
Yes, it is always welcome when the dog's personal items are able to be donated along with them when coming into our rescue.  Blankets, toys, treats and crates always help the dog with the transition into the new home that they go to.  It gives them a "smell" of comfort that many of them need to ease their minds.  If at all possible, we recommend passing anything along with them that you can.
Can I surrender a dog to FFGDRI to hold for me while I find a home that will let me keep them?
As much as we would love to be able to do this, it is not a feasible option with a limited amount of foster homes.  Doing this would tie up foster homes that would be able to take in other dogs for permanent adoption.
Do I need to pay anything for me to surrender my dog to FFGDRI?
No, we do not require you to pay any fees for us to take your dog.  We understand that many times, people have to surrender their dogs due to financial reasons.  Charging them to take their dog would only make it that much more difficult on them.  However, if someone is financially able to donate money, it is always welcome and much appreciated, but again, not necessary.
Should I get a copy of the vet records for my dog before pickup?
Yes, if possible, please obtain a copy of any current vet records for the dog and pass them along with the dog into FFGDRI's care. If unable to obtain, please provide us contact information for your Vet and notify your Vet that we may be contacting them. We want to keep from over vaccinating the dogs if at all possible.  It will also inform us of any pre-existing conditions that may need attention.
When I surrender my dog, do I need to bring it to FFGDR's foster home?
No, it is not required that you do the transport for your dog to the foster home that will be taking care of the dog while in our care.  We do have volunteers that help with transporting dogs into our care.  However, if you are able to help with part of the transport to meet up with one of our volunteers, it makes it a little easier and helps expedite the surrender process.
Do I need to be present when the dog gets picked up for the transport?
If you are the legal owner of the dog that is coming into our care, then yes.  We need to have the legal owner complete and sign the surrender form at the time of pickup.  This document relieves the owner of liability, provided the dog were to bite someone while in our care and also surrenders the owner's rights when it comes to decisions regarding the dog.  A dog will not be picked up without a signed release by the legal owner.
Can I change my mind about surrendering my dog?
If you change your mind after the dog is surrendered, you will be required to go through the adoption process.  Please reference the "What is the process for adopting a Great Dane?" Section of this page for further information on the process. If approved, you may be able to adopt your dog back.  Please keep in mind, you may be subject to pay adoption fees and any veterinary costs the dog accrues while in our care.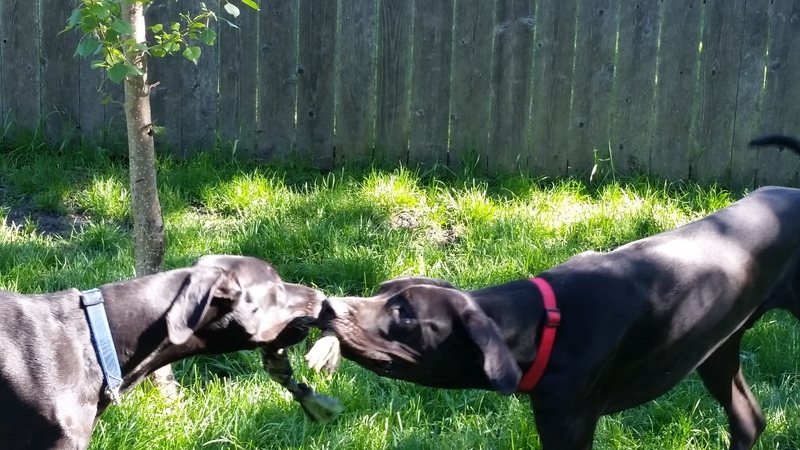 ADOPTION QUESTIONS
How do I adopt a Great Dane?
Please complete and submit an Adoption Application. They can be found on this website. Application review, home check visits, and reference checks may take 2-4 weeks to be completed. Please keep in mind that this is provided references return our calls/emails and the home check is completed within a timely manner
Why do you charge an application fee?
An application fee goes towards the costs of phone calls, transportation and other applicable office expenses that may be incurred while checking references and performing home checks.
Is obedience training required?
Yes, a 6 week course is required at minimum. A completed training certificate is required to be submitted to FFGDRI upon completion. $50 of your adoption fee will be refunded to you once the completed certificate is received. Training for both the forever family and Dane is beneficial to build a solid relationship between the two and to address any additional behavioral issues.
What is a "special needs" dog?
A "special needs" dog is one that will require extra help long-term.  This could include Great Danes who are deaf, blind or need ongoing expensive medication. A special needs dog can be adopted outside our normal adoption area. It must be a neighboring state to the four we operate in.
Why is a fence required to adopt a "deaf or blind" dog?
While we do not require a fence for all adopted or fostered Danes, we do require one – minimum 4 feet high – if they are deaf or blind – mainly due to safety reasons.
Do you adopt to other areas?
FFGDRI adopts to homes in Illinois, Indiana, Missouri and Wisconsin. Special needs dogs can be adopted to these four states and any state neighboring these four.
Why aren't adoptable Danes brought to FFGDRI Events?
This is mainly due to liability reasons. While many of our foster Danes may be ready to be placed in an environment with a lot of stimulation, other fosters may still be learning to adjust. We would never want to place a Dane in a situation that does not allow them to show their best selves. In addition, our application process is a thorough one and does take time to complete.
Why do you do home visits?
Home visits are a vital part of the adoption process. Home visits are conducted to ensure potential foster families and adopters are able to care for a Great Dane and allows a FGDRI volunteer meet the potential forever family. We strive to place our Danes in a loving home where they will thrive.
Can I volunteer with FFGDR if I adopt?
Yes – we encourage it! Please complete a volunteer application on the website. Volunteering can come in the form of home visits, fostering, transporting, working events, etc. There are many areas where we could us your help!
Can I volunteer with FFGDRI without adopting?
Yes. Please complete a volunteer application on the website. Volunteering can come in the form of home visits, fostering, transporting, working events, etc. There are many areas where we could us your help! In addition, volunteering will allow yourself to learn more about the breed and may help you in deciding to eventually adopt.
Where do your surrendered dogs come from?
Our dogs come from many different situations. Over the past year the majority of the surrendered Great Danes come from owners that are unable to keep them because of their size, cost, behavior, or changes in living (such as loss of a home).  Some come from other shelters that would like our help with finding them homes that know about the breed and their requirements. Lastly, we have had a few come from breeders or as strays.  Regardless of the situation, we are here to find these Gentle Giants loving homes that are willing to work with and help them fit into their new "forever" homes.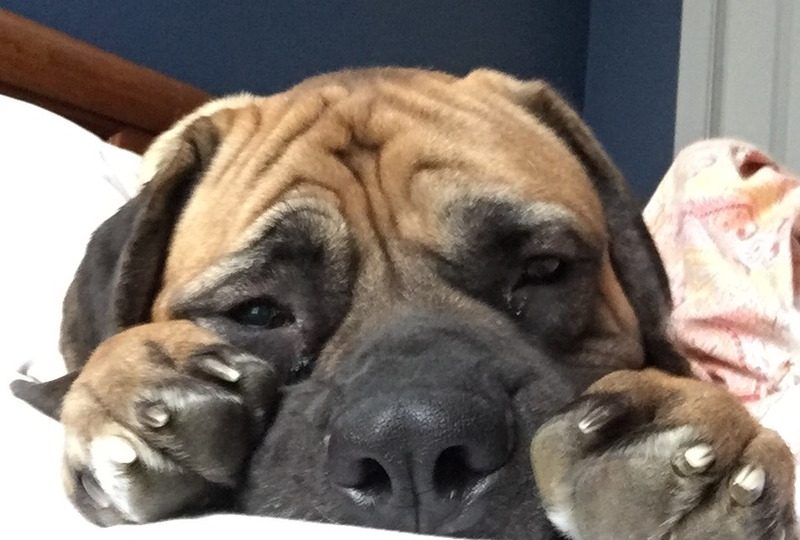 APPLICATION PROCESS 
Complete an adoption application and submit the application fee
Once both are a received a volunteer will contact you to schedule a home visit. Reference checks are also being conducted at this time. Please keep in touch with your references to help expedite the process. A home visit is conducted and you will be notified by email if you are approved or declined.Please Note:  This approval process may take 2-4 weeks to complete.
What to expect after your application is approved
Once approved, you will work with the Director of Adoption Services to find the right Dane for you.  If you are interested in a particular Dane; that will be first choice provided it is the right fit.
If there are no current/active applicants interested in that particular Dane, the foster family will be given your contact information. Our foster homes work with only one approved family at a time.Because we allow our foster homes to work with only one family at a time, we also only allow an approved family to meet one dog at a time. If we currently do not have the right Dane for you please, check the Available Danes website weekly.
As soon as you see a Dane on the website that you think is the right fit for you, contact the Director of Adoption Services
The first approved family that contacts Director of Adoption Services is the first family that is able to meet the dog.
You will have an opportunity to talk with the foster family to learn more about the Dane you are interested in.
After the initial discussion you will have 7 days to meet the Dane if you would like. You will be expected to drive to the foster home to meet the dog. Please bring all of your full time, in-home family members/dogs to meet the foster Dane.The foster dog is more likely to show its true personality if you visit the dog at the foster home where the dog has become comfortable. If the dog is put in a new environment and meets new people (especially all at the same time), it will be that much more nervous and anxious and not as likely to display its true personality.If both the foster family and you decide it is a good match, you are welcome to complete the adoption the same day.Please note: because the foster home knows the foster dog the best and the foster home's main responsibility is in the interest of the dog, the foster home does have the deny the adoption. Please understand, this is not a reflection on you or your family; it is simply not the correct environment for the personality of that particular dog. We want all parties to be happy in the end.If you are unsure regarding the adoption, you will have 24 hours to make a final decision. FFGDR will not take deposits on our foster dogs. After 24 hours the dog will be released to meet another family.
At adoption, the foster family will collect the adoption fee, present copies of the Dane's vet records, and the adoption contract will be read and signed.
A copy of a generic contract will be included in your approval email for reference.
Adoption fee is:
$500 Great Danes 6 months – 1 year old
$400 Great Dane mixed breeds 6 months – 6 years old
$400 Great Danes 1 year old – 6 years old
$300 Great Danes 7 years old – 9 years old
$150 Great Danes over 9 years old
You will then take your Dane home
Please bring a leash!
Follow-Up
Approximately 7 days after adoption, the foster family will contact you to see how everyone is adjusting.
Approximately a month later you will be contacted by another volunteer to see how your Dane is doing. We love pictures and remember, we are here for you even after the adoption is completed!
What kind of history will I be given about the Dane?
The website will have general information regarding the dog and any known issues/concerns foster family has.  You will be able to ask questions of the current foster family via phone and then when you meet the Dane. At the time of adoption, you will be given a copy of the surrender form (previous owner information removed), a behavior report completed by the foster family and a copy of their medical records.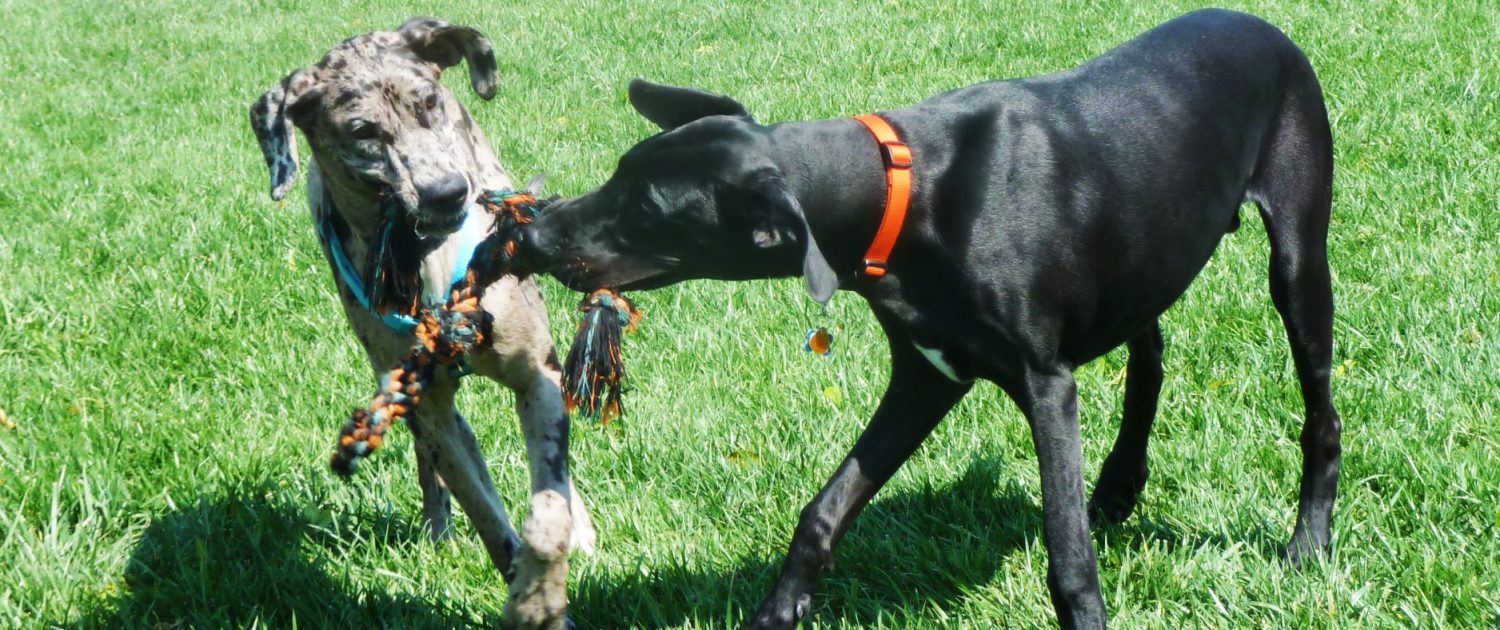 UP-FRONT COSTS TO BRINGING HOME A GREAT DANE
You should have the following items ready for your new Great Dane before he/she comes home:
Ginormous Crate: AT LEAST 48" tall, a Dog should be able to comfortably stand, turn around and lay down it his/her crate. These are normally only able to be purchased online. Cost is approximately $200
Raised Feeding Stand: Cost is approximately $30
Extra Large Dog Bed: Approximately $75-$125
Buckle Collar, Martingale Collar, or Gentle Leader: $15-$30
Leash: $10-$15
HOW DO I KNOW IF I'M READY FOR A GREAT DANE?
You have a solid understanding of the breed. You can financially afford to spend up to a significant amount of money ($1,000+ per year). Your home is "Dane Proof", which is similar to childproofing your house (i.e. no breakables on coffee tables, harmful items removed from countertops, you have comfortable places for the Great Dane to sleep/rest, etc). Great Danes do not need a big yard or house, but your Dane does need exercise time each day to keep it happy and healthy. You are willing to work with your rescued Dane to make him/her comfortable in your house.  This could include, but not limited to: obedience training, working on anxiety issues, food or treat aggression, etc.