Color: Blue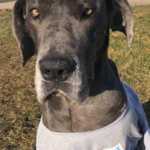 Age: 2-3 years
Weight: 100 lbs
Special Needs: Yes
Cats: Unknown
Dogs: No- Would be best as an only dog
Kids: Yes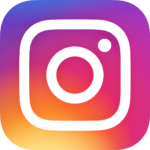 Exercise: Light 
Training: Required
Crate Trained: Not Evaluated
House Trained: yes
Needs Experienced Adopter: no
Adoption Fee: $375 (plus $25 application fee)

Ivy came to Forever Friends along with Goliath after being rescued from a rough situation by Animal Control. She had a badly broken leg that hadn't been treated for quite some time, and is now a proud tripod. Don't be scared away by the fact she's missing a leg, she is adjusting amazingly and is more confident each day, and finally pain free! She gets around just like a normal dog only with a cute "hop" and even tackles stairs like a champ. She is still unsure of slick floors but is beginning to take a few brave steps beyond rugs. Foster mom thinks as she becomes more steady on three legs and used to the floors she'll be able to handle them! The vet says she doesn't need any special treatment to take care of her body, but it is important for her to stay active with light exercise and at a healthy weight and she will be great.
Ivy knows "Sit" and "Lay" (her down command) and walks politely on a leash. She is potty trained but hasn't been tested in a crate yet. She is trustworthy out of the crate although she does try and sneak on furniture like a stinker! She can be contained by a baby gate successfully. She's working on "Come" but its been a struggle. She makes foster mom laugh because if she's sleeping, and gets asked to come, she becomes an immovable object! Not to worry though, she's a typical velcro Dane who is never too far away.
She loves all humans, big and small. She lives with a 7 and 9 year old in her foster home and has met children as young as 2 and did great! She's happy to just lay down and accept pets.
Ivy has a tendency to resource guard with other dogs and needs to be the only dog in a household. A human who's confident and can be a strong leader would be a great fit for her!
Ivy has so much love to give and would be such an amazing addition to a home. She is working on gaining weight and needs a few vaccinations and a spay and will be ready to find a forever home. She is just the sweetest girl! If you feel like she'd be a good fit for you please fill out an application!